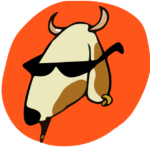 Bakarmax
Design Intern
Work
 Understanding of design aesthetics.
 Comfortable with softwares – Photoshop and Illustrator to begin with.
 Eager to learn more.
 Ideation based thinking – doodling, concept art, colour explorations.
 Basic remote work setup.
 A polite weirdo who likes banter
Qualifications
Providing support to the Design team in all design projects including but not limited to – Identity design, Social media creatives, Illustrations, Animation backgrounds.
Have to digest any kind of client project – that's what pays for the original animated content we make. we are bootstrapped.
Provide support in original projects too – from comics to animation.
Provide support on time while maintaining communication.
Learn new softwares as and when needed.
Other than specific skill sets – we are looking for people who like to work hard and are eager to explore and learn. We're not a big fan of academic achievements. We value real-life achievement more.
To apply, send supporting pieces of work or documents that showcase your qualifications. Also, send a formal resume. Try and write a funny email maybe?
Mail us at whodis@bakarmax.com