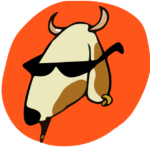 Bakarmax
Full-Stack Developer
Overview
Full-stack developer will help a largely dev illiterate team on finishing client projects, updating the Bakarmax website and undertaking all kinds of weird projects involving storytelling.
Job Responsibilities
1. Client Projects: Execute client projects in collaboration with the design team. This is a crucial part of the job
2. Learning/Onboarding: Learn new skill sets (for example Shopify) or onboard experts of given skill set. Learning is preferred.
3. Bakarmax website: Current website is WordPress. We need updates on it from time to time. The plan is to create a new website with a login.
4. Experiments: We have a lot of fun with our ideas. A person should be a humble weirdo who would want to do experiments related to storytelling.
We Are Looking For
1. A driven individual with 1-3 years of experience.
2. Should have basic knowledge of Photoshop, Illustrator, Figma or XD.  Experience in React is a plus point.
3. Should have experience in WordPress/PHP, HTML, CSS, Javascript
4. Decent written and verbal communication skills.
5. Interest in the world of comics, animation, design, and storytelling (optional)
6. A sense of humour (good, bad; we don't care)
Bakarmax Advantages
1. Get an opportunity to learn more about the creative process for making comics, animation, websites, etc.
2. Allot time for self-learning any specific skill you want to build further
3. Working on projects you'd be proud of. Everybody wants to work for a brand, but few build brands
4. A light-hearted workplace where meritocracy is practised
5. We reimburse for short term training and any tools needed (including MacBook)
6. Generous vacation policy (no fixed limits on holidays)
7. Opportunity to pursue pet projects on company time
8. Access to our graphic novel library
How to Apply
1. HTMLise Bakarmax 101 page. Click here to download the design files.
2. Cover letter or a cover video (1-2 minutes long): Introduce yourself and tell us why you and Bakarmax should get together.
Your resume and any other work showcase
Email us at whodis@bakarmax.com