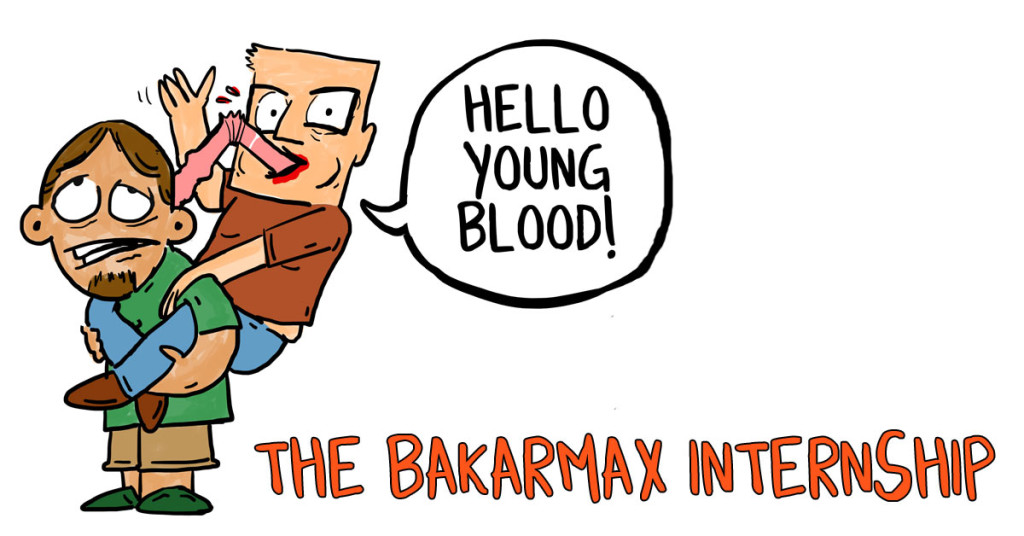 Accepting applications for the position of an intern. Please check the work and qualifications list below and email whodis@bakarmax.com to apply.
At Bakarmax there are 5 kinds of internships you can apply for:
Comics Internship
Design Internship
Animation Internship
Social Media Internship
Business internship
At the end of the internship, performance will be evaluated and those scoring 75% and above get a full stipend. Rest, half stipend.
Comics Internship
Work
Coming up with concepts for new comics and new chapters of existing comics.
Ability to come up with concepts – high-level creative thinking
Writing for comics
Roughs, inking, and Coloring comics
Qualifications
Like reading comics? Like reading? Have you ever seen the inside of a book?
Basic drawing skills
Basic writing skills
Own computer, drawing tablet
Comfortable with technology and social media
Don't need artists. Need funny people who can draw.
We want people who act on their ideas over people who talk big.
Design Internship
Work
Coming up with design solutions for Bakarmax
Ability to find or identify a design problem and taking the initiative to fix it
Helping out with Client related projects, ranging from research work to final product
Illustration related work
Helping out with internal design work such as creating a title for an upcoming comic or an animated series
Qualifications
Some drawing skills
An eye for good design
Some experience in making anything related to communication design
Should have a keen interest in animation and design
Animation Internship
Work
Inbetweening
Coloring
Finishing whole shots
Illustration related work
Character design and exploration
Qualifications
Drawing skills
(Optional) Basic knowledge of animation
Own computer, drawing tablet
Should have patience and appetite for learning
Social Media Internship
Work
Regular publishing cycle on all SM
Marketing plans for each original content
Exploration of new social media strategies and platforms
Quick turnaround time.
Qualifications
Are you funny? Do you think you're an idiot? Made fun of yourself? Can you take a joke?
Comfortable with the social media landscape
Open to exploring new technologies
Should be able to show growth on any SM account – personal or client
Ability to identify and leverage moments in line with our content and brand.
Should be a hyper-aware growth hacker
Good at writing
(Optional) Basic knowledge of design tools.
Business Internship
Work
support sales cycle, client servicing, and operations
Study existing business verticals and suggest improvements
Keeping portfolios and all client-facing content up to date
Supporting the growth of original content based revenue
Qualifications
No MBA, No problem
Should have an appetite for growth
Integrity and truthfulness
Business experience at any small or big event or organization.
Other than specific skill sets – we are looking for people who like to work hard and are eager to explore and learn. We're not a big fan of academic achievements. We value real-life achievement more.
To apply, send supporting pieces of work or documents that showcases your qualifications. Also, send a formal resume. Try and write a funny email maybe?