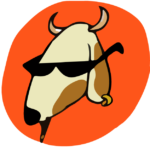 Website Bakarmax

Junior Designer
Position: 1
Experience: 0-1 years
Location: Remote (Satellite visits to Delhi)
We are looking for a misfit to join our team and support the design practice at Bakarmax. We are looking for someone who has a basic understanding of design aesthetics and different softwares. If you are humble yet ambitious and like endless banter, innovation and storytelling – this is the place for you.
Responsibilities/ KPI
1. Providing support to the senior designer in all design projects including but not limited to – Identity design, Social media creatives, Illustrations, Animation backgrounds.
2. Have to digest any kind of client project – that's what pays for the original animated content we make. we are bootstrapped.
3. Provide support in original projects too – from comics to animation.
4. Provide support on time while maintaining communication.
5. Learn new softwares as and when needed.
6. Empowering and freeing up the time of seniors so they can go pave the way to ambitious targets.
Qualification/Skills
1. Understanding of design aesthetics.
2. Comfortable with softwares – Photoshop and Illustrator to begin with.
3. Eager to learn more.
4. Ideation based thinking – doodling, concept art, colour explorations.
5. Basic remote work setup.
6. A polite weirdo who likes banter.
We offer:
1. Working on projects you'd be proud of. Everybody wants to work for a brand, few build brands.
2. A light-hearted workplace where meritocracy is practised.
3. We reimburse for short term training and any tools needed (including macbooks)
4. Generous vacation policy (no fixed limits on holidays)
5. Opportunity to pursue pet projects on company time.
6. Access to our graphic novel library.
To apply
This is an immediate hire. Send your resume and portfolio to whodis@bakarmax.com