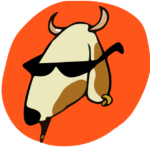 Bakarmax
Junior Editor
Experience: 0-1 years
Location: Remote
Comics and animation loving beginner with a good understanding of content, social media platforms and pop culture. Work is the creation, packaging and publication of content.
Responsibilities/ KPI
1. Ensuring timely production of the content
2. Packaging and distribution of content according to the platform (using designers)
3. Curating and managing the Bakarmax community
4. Working and furthering our goal of 1000 true fans
5. Merchandise operations – curation and shipping
6. Speaking, Discussing and Responding to fans
7. Cross-promotion and reuse of content to leverage moments
8. A passion for comics, animation, stories, humour and pop culture is a must.
9. Daily content discussions and monthly reports.
10. Planning and creating custom campaigns for a big comics or animation launch.
Qualifications
1. Strong personal/work socials
2. Good writing skills
3. Decent design aesthetic.
4. Basic knowledge of photo/video editing tools – should not be wholly dependent on the design team for the smallest tasks
5. Basic remote work setup.
6. A polite weirdo who likes banter.
We Offer
1. Industry-level salary
2. Work on unique and offbeat projects.
3. A light-hearted workplace where meritocracy is practised.
4. We reimburse for short term training and any tools needed (including MacBook)
5. Generous vacation policy (no fixed limits on holidays)
6. Opportunity to pursue pet projects on company time.
7. Access to our graphic novel library.
8. ESOP for superstar performers
If you are humble yet ambitious and like endless banter, innovation and storytelling – this is the place for you.
To apply
1. Resume/video resume and portfolio
2. Cover letter / Cover video (pitch yourself)
3. Communities you have managed and their growth
4. Your work/personal social (we don't want influencers, just want to see your aesthetic and taste)
5. Research Bakarmax and suggest what you would have done differently on any platform, with regards to any content. (with examples, be brief)
Send these to whodis@bakarmax.com