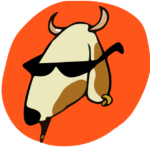 Bakarmax
Junior Graphic Designer
Experience: 0-1 years
Location: Remote
Beginner with a basic understanding of design aesthetics, and softwares. Work includes Branding, website design and visual development of projects/stories.
Responsibilities/ KPI
1. Branding, website design, Deck design for different clients
2. Adapts, marketing assets for all Bakarmax content
3. Visual research and ideation for new ideas, concepts and stories
4. Merch and print design
Qualification/Skills
1. Understanding of design aesthetics and comfortable with softwares – Photoshop and Illustrator to begin with.
2. Eager to learn more. Ideation based thinking – doodling, concept art, colour explorations.
3. Basic remote work setup.
4. A polite weirdo who likes banter.
We Offer
1. Industry-level salary
2. Work on unique and offbeat projects.
3. A light-hearted workplace where meritocracy is practised.
4. We reimburse for short term training and any tools needed (including macbooks)
5. Generous vacation policy (no fixed limits on holidays)
6. Opportunity to pursue pet projects on company time.
7. Access to our graphic novel library.
8. ESOP for superstar performers
If you are humble yet ambitious and like endless banter, innovation and storytelling – this is the place for you.
To apply
1. Resume/video resume and portfolio
2. Cover letter / Cover video (pitch yourself)
Send these to whodis@bakarmax.com