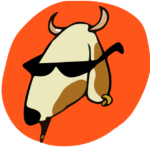 Bakarmax
Junior Illustrator
Position: 1
Experience: 1-3 years
Location: Remote
We at Bakarmax are looking for an illustrator with a cartoony (Bakarmax) style to help us across our comics, animation and design projects.
Responsibilities:
1. Collaborating with writers on comic strips and long-form comics
2. Supporting animation team in character design, exploration, backgrounds.
3. Pencilling, Inking and colouring comics. From script to comic.
4. Creating new comics using existing characters
5. Commitment to project timelines.
6. We are a fun-loving team – need a polite weirdo.
Qualification/Skills
1. Good drawing skills
2.. A cartoony/Bakarmax style of drawing. The range of drawing styles is a plus.
3. Good sense of colour.
4. Basic knowledge of photo/video editing softwares
We offer:
1. Working with a published graphic novelist.
2. Collaboration with Writers, Animators, Cartoonists and Designers.
3. You can pursue pet projects on company time.
3. Reimbursements for trainings and more.
4. Unlimited Vacation policy
5. ESOP for star performers.
To apply
1. Create one illustration featuring any Bakarmax character.
Send this along with your portfolio to whodis@bakarmax.com