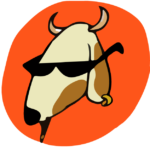 Website Bakarmax
Senior Animator
Position: 1
Experience: 2-4 years
Location: Remote
We at Bakarmax are looking for a senior animator to join our pursuit of creating original characters/stories while doing top-notch client work – while setting up a small polite team of weirdos.
Note: This role has a wide range of skill sets, and we are open to the candidate either knowing pre-production or production end of the work. Basically grow into the role.
Responsibilities:
1. Animation pre-production – Developing a film – Story work, Concept work, storyboarding, Animatics film design, character design. (with team)
2. Animation production – 2D (frame by frame and rigged), Background work. (with team)
3. Thinking and drawing in a cartoony sense of drawing and thinking. Matching the tone of Bakarmax.
5. Grooming and mentoring junior animators of the team.
6. To work with animation methods without prejudice – frame by frame, rigged, others – ability to play with anything as long as it gets the job done.
7. We're a small team – Providing support to each other.
Qualification/Skills
1. Good drawing and aesthetic skills.
3. Knowledge of Toonboom/Animate or any other animation software.
4. Should have seen multiple animation projects to fruition.
5. Knowledge of Adobe suite.
We offer:
1. Opportunity to work on original animation projects of different scale.
2. Collaboration with Writers, Cartoonists and Designers.
2. You can pursue pet projects on company time.
3. Reimbursements for training and more.
4. Unlimited Vacation policy
5. ESOP for star performers.
To apply
1. Animate anything from Bakarmax into a 5-second clip.
Send this along with your resume and showreel to whodis@bakarmax.com