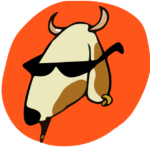 Bakarmax
Social Media Intern
Work
 Create social media content and implement campaigns
Develop content calendars on a weekly and monthly basis for company brands
Monitor analytics with the social media team to identify viable idea
Cross-promotion and reuse of content. A good design aesthetic is crucial.
 A passion for comics, animation, stories, humour and pop culture is a plus.
 Daily content discussions and monthly reports.
 Leveraging moments to market our evergreen content – As and when moments/trends occur
Qualifications
Good writing skills, design aesthetic.
Basic knowledge of photo/video editing tools – should not be wholly dependent on the design team for the smallest tasks.
Other than specific skill sets – we are looking for people who like to work hard and are eager to explore and learn. We're not a big fan of academic achievements. We value real-life achievement more.
To apply, send supporting pieces of work or documents that showcase your qualifications. Also, send a formal resume. Try and write a funny email maybe?
Mail us at whodis@bakarmax.com