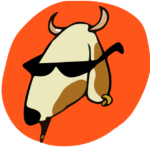 Website Bakarmax
Social Media Manager
Position: 1
Experience: 2-4 years
Location: Remote
We are an Animation and Comics studio. We create original content, which then is published on our social and our website. Our current focus is on animation and Youtube. We support this by doing client work, which has its own social properties.
We're looking for a humble weirdo to collaborate and manage all this.
Responsibilities:
1. Packaging and distribution of content – midway role between Editorial team that makes content and Monetising team that will attempt to monetise however possible.
2. Strategy creation and implementation for our properties on Youtube, Instagram, Twitter, Our website, Emailers, podcast, Client work accounts (Twitter/IG/Portfolio site)
3. MOST IMPORTANT: Between all accounts of original content, curating and managing a community of 1000 true fans.
4. Design, art and animation team will be at your disposal for packaging content according to your needs.
5. We recently appeared on Shark Tank India – which has introduced us to a tonne of new audiences. They don't know us, we don't know them. You would be key in bridging this gap.
6. Cross-promotion and reuse of content. A good design aesthetic is crucial.
7. A passion for comics, animation, stories, humour and pop culture is a plus.
8. Daily content discussions and monthly reports.
9. Leveraging moments to market our evergreen content – As and when moments/trends occur.
10. Although we have a tonne of fun, there will be targets relating to community growth and monetisation (support will be provided in monetisation)
11. An important part that pays the bills is client work. 30% of your time will be needed to manage the client work accounts to showcase our client work for prospective clients.
12. Time to time we have landmark moments. Example animated film we made for Cred, Shark Tank appearance, Launch of Karejwa – and soon an original Kickstarter. You would need to lead creating a custom campaign for these moments.
13. We're a small team – Providing support to each other is crucial.
Qualification/Skills
1. Experience in running some kind of original content community – Online content creators, OTT platforms, Production companies, Ad agencies.
2. Good writing skills, design aesthetic. Strong personal/work socials.
3. Basic knowledge of photo/video editing tools – should not be wholly dependent on design team for smallest tasks.
We offer:
1. Endless opportunities to try risky ideas.
2. Collaboration with Writers, Animators, Cartoonists and Designers.
3. You can pursue pet projects on company time.
4. Reimbursements for training and more.
5. Unlimited Vacation policy.
6. ESOP for star performers.
To apply
1. Communities you have managed and their growth
2. Your work/personal social (we don't want influencers, just want to see your aesthetic and taste)
3. Research Bakarmax and suggest what you would have done differently on any platform, with regards to any content. (with examples, well structured, be brief.
Send this along with your resume (and social handles) to whodis@bakarmax.com