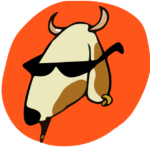 Website Bakarmax
Social Media Nutcase
Position: 1
Experience: 2-4 years
Location: Remote
We at Bakarmax are looking for a hyper-aware individual who can solve the age-old question our stans (see hyper youth we used stan) ask us – "Your content is so unique, why doesn't it reach more people?"
Responsibilities:
1. Collaborating with editors to drive traffic to the Bakarmax website.
2. Understanding the needs of each character/story and create a small and unique marketing plan for each comic/animated film.
3. Writing good copy.
4. Keeping all public facing profiles updated.
5. Leveraging offerings/features/algorithms of each platform to our benefit.
6. Slowly feel and understand existing Bakarmax content – our absurdity. Have to be immersed in our work, from the most read to the least read.
7. Get new audiences to feel and commit to Bakarmax.
8. We need a person who knows the pop culture in both directions – from Tropic Thunder to Andaz Apna Apna. Love for Comics and Animation is a plus.
9. Daily content discussions and monthly reports.
10. Leveraging moments to market our evergreen content – As and when moments/trends occur.
11. Organising our small social media collaborations and events.
12. Evolve and nurture our fan community.
13. We're a small team – Providing support to each other.
Qualification/Skills
1. Hyper aware.
2. Understanding all major platforms and their algorithms.
3. Ability to quickly make – adapts/videos/photos/jokes to leverage moments
4. Basic knowledge of photo/video editing softwares
We offer:
1. Endless opportunities to try risky ideas.
2. Collaboration with Writers, Animators, Cartoonists and Designers.
3. You can pursue pet projects on company time.
4. Reimbursements for training and more.
5. Unlimited Vacation policy
6. ESOP for star performers.
To apply
1. Choose a social media platform and create an adapt/post (with caption) to promote an existing Bakarmax comic/animated film.
Send this along with your resume (and social handles) to whodis@bakarmax.com