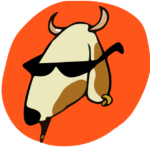 Bakarmax
Bakarmax
Template Designer (Contractual)
Job Overview:
This is a Template Designer position for creating templates for an online video editing tool (canva for videos).
Responsibilities and Duties:
You need to have a good understanding of basic design principles.

You will be working with a team consisting of designers and animators. The job is to create Templates for an online video editing tool. The template creation is divided into two parts, Design and Animation.

Your job is to design the frames of the template based on a script and accompanying set of online references that capture the look and feel of the video

There will be 4-7 frames in every template. You'll need to check that the designs you create will be animated in the next step, so a good understanding of a video flow and animation.

After effects knowledge is a plus because you will be working with an animator to create your template.
Qualifications
2-3 Years of experience as an animator with graphic design work to show for or equivalent education in the same

No degree necessary, just a good Graphic Design portfolio.

Needs to be clear in communicating timelines and should have a quick turnaround time for response.
Note: This is a contract based project which is massively scalable if the quality and speed of work is good. To Apply, read the test given here and send it to whodis@bakarmax.com