GIFT THIS POSTER TO YOUR SARKARI JOB BUDDIES!
Whenever I see a Sarkari office, This is what I really see…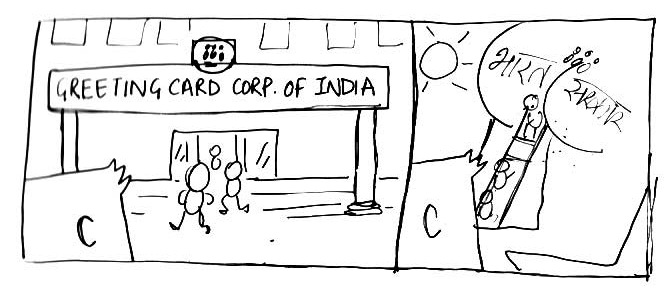 I started seeing this some years back. During some research it actually came up that the government is the worst service provider ever. Its not jus the politicians we blame. Their tenure gets over in 5 years. Its the 40 year tenure waale log. The divisonal clerks. The IAS officers. All due to lack of Lateral entry. More on it later.
Only if I had understood this perceived truth before.
But no worries. I have the gift coupon for life – direct entry in tight space.
To state the SUPER ULTRA OBVIOUS: No, I don't count fauji and ISRO in this. But CSIR maybe?